If you are a patient here at Kelowna Dental Solutions, you have probably heard the word "Waterpik" more than once. Why might you ask? Well, as oral health professionals we want nothing but the best for our patients, and that includes the healthiest teeth and gums possible. We all know that brushing is effective for cleaning the fronts, backs, and tops of our teeth, but what about the area in between? Flossing is the all-dependable method of cleaning in between the teeth, but what if you could reach even deeper into your gumline?
On and under the gumline is where the harmful plaque and bacteria hide that cause gum disease and once this process is initiated, the gum tissues will swell. In more advanced forms of gum disease, this process creates a deep pocket in the gum tissues which can get increasingly difficult to keep clean.(1) If these areas aren't consistently kept clean with some sort of daily intervention such as flossing or water-flossing, your gum tissues and bone are at risk of destruction from periodontal disease.(1)
The Waterpik is a water flosser that uses a pulsating water stream to clean the areas around AND in between your teeth.(2) Research shows that Waterpik removes 99.9% of plaque on a tooth surface in just 3 seconds and is twice as effective for improving gum health over string floss. (3)(4)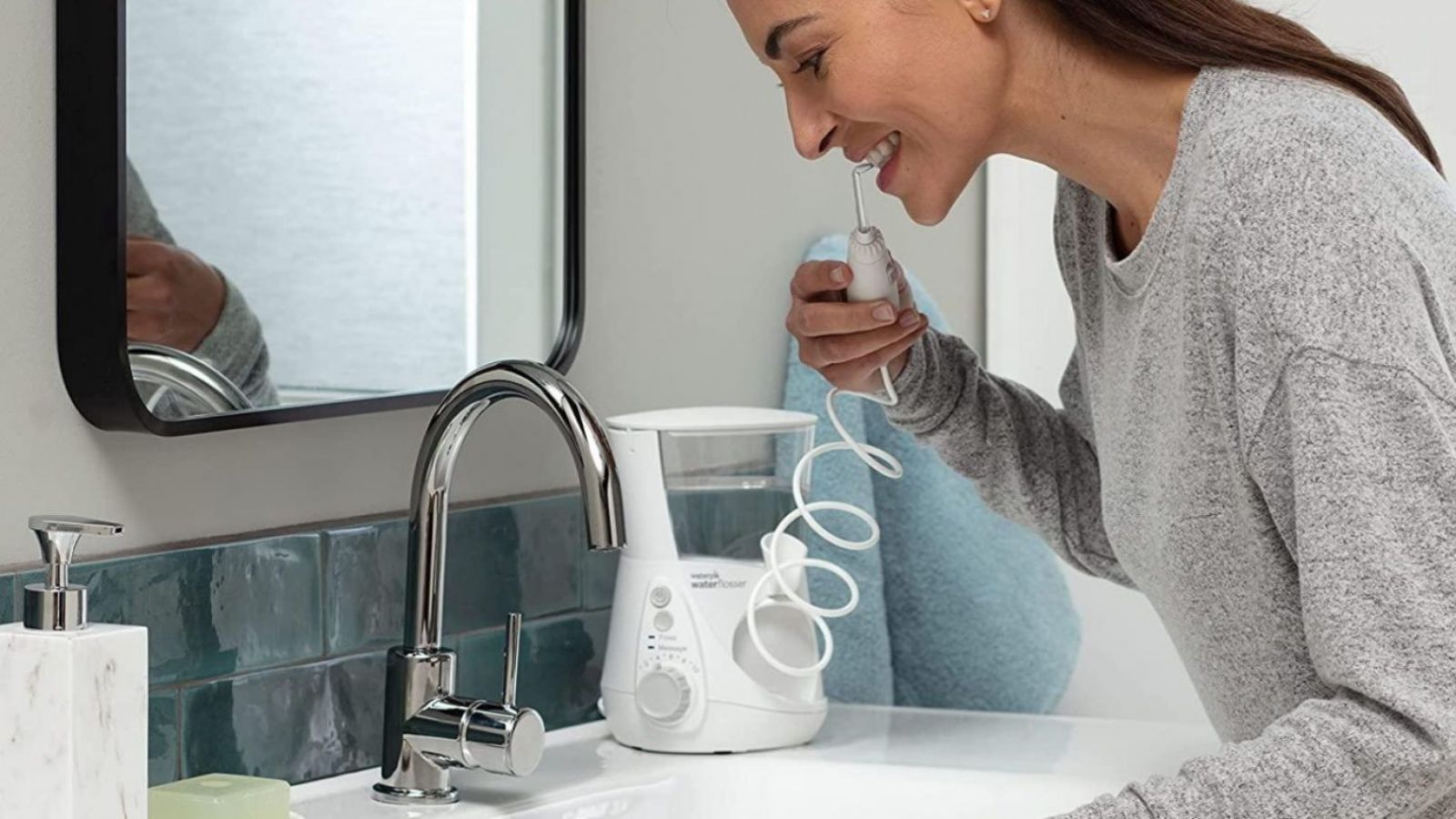 Photo Credit: Waterpikaquarius
Some reasons why we love the Waterpik:
Gives a whole-gum clean by cleaning not only in between the teeth areas but the front and back gum spaces as well
Add a splash of Listerine mouthwash into the chamber to amp up your gingivitis-fighting power
Comes with numerous tips to customize your clean whether you have deep pockets, braces, or implants
Power dial for gentler cleaning suitable for dental implants
The satisfaction of seeing your lunch sprayed out in the sink
We see amazing results with our patients that make the switch to a Waterpik whether it be to control gum disease or to help our patients keep their braces clean, we know it's tried and true! Contact us to learn more.
Lexi Kozak
Registered Dental Hygienist
Kelowna Dental Solutions
References:
Blog Photo Credit: https://www.facebook.com/Waterpik