When you walk down the toothpaste aisle, how do you know which one to choose? With so many options, many people just grab the first thing they see, assuming they are all pretty much the same.
Although there are some very common ingredients in most toothpastes, there are also a lot of differences! Here are some things to look out for to make sure that you are buying the right toothpaste for your dental needs.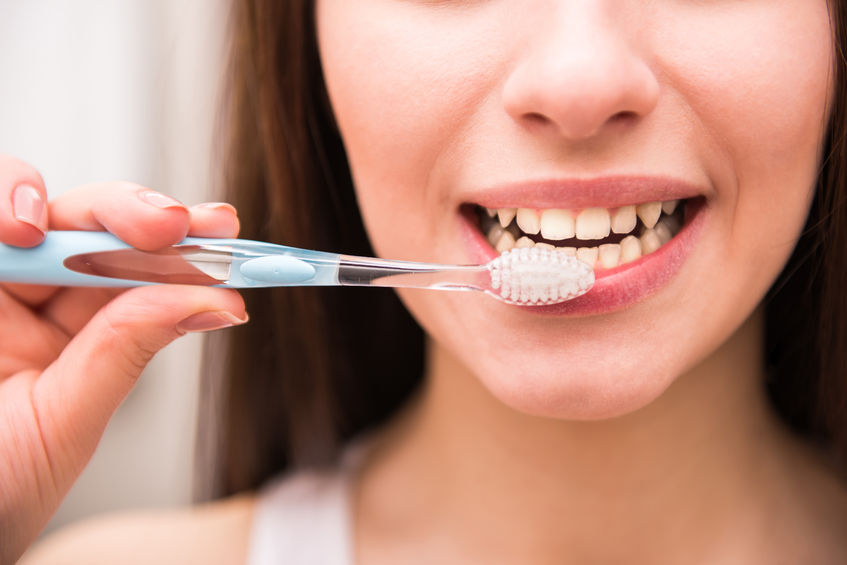 CDA approved
No matter what your dental situation is, you should always look for the Canadian Dental Association's Seal of approval. This is a voluntary program where manufacturers can submit the oral health benefits they claim that their products offer, along with scientific evidence. This evidence is then studied to ensure its validity before receiving the seal. The idea of the CDA seal is to help consumers make smarter purchasing decisions.
Fluoride
Fluoride is an important toothpaste ingredient for your oral health. It assists in protecting your teeth from the acid that your mouth releases, prevents tooth decay, and helps keep your enamel nice and strong. Fluoride also helps fight cavities.
Sensitivity
If you feel pain in your teeth and gums when you drink icy water or eat hot soup, you may want to look for a desensitizing toothpaste. These toothpastes help relieve aggravating sensitivities by blocking the paths to the nerves and stopping irritants from making their way in.
Anti-gingivitis
Gingivitis is a common oral disease that causes inflamed gums. Choosing a toothpaste that fights gingivitis can help by fighting bacteria in your mouth, but if you're experience red or bleeding gums, you should also speak with your dentist.
Tartar control
Tartar controlling toothpastes can help prevent the buildup of tartar and plaque on your teeth, which is good for your oral health. However, it cannot remove old tartar buildup, so make sure you still go for your regular dental cleanings to take care of that.
Whitening
If you're looking to remove stains and show off your pearly whites, you might opt for a whitening toothpaste. Whitening toothpastes can remove surface stains from things like coffee, wine and different foods by gently polishing the teeth or using chemicals that break down stains. However, if your teeth are stained beneath the surface, make an appointment today to learn more about your options for teeth whitening.