All parents have experienced it, those nighttime breakdowns while trying to get the kids teeth brushed and ready for bed. No matter how many times you explain the importance of dental health, sometimes they just don't want anything to do with it.
Some may think that getting a few cavities in baby teeth isn't that big of a deal because they will eventually lose those teeth. However, cavities in baby teeth are not only painful and costly to fill, but can have lasting effects on your child's oral health.
So, what can you do to make tooth brushing time more enjoyable for your child? We've gathered some tried and true ways to keep both your kids and their teeth happy and healthy.
Play games
Try to involve your child as much as possible. If they are not old enough to brush their own teeth, have a spare toothbrush they can use to brush a doll or stuffed animal's teeth. Or, try playing 2 minutes of their favourite song to ensure they are brushing for the proper amount of time.
Lead by example
You probably already know, but your kids watch what you do and will copy the behaviour and habits they see. So, be sure to include them when you are going through your oral health routine. Exaggerate brushing, being sure to get the back corners and your tongue, and do the same for flossing. Over time this will teach them just how important this routine is.
Use technology
Sonicare for Kids brushes are full of features to keep brushing time as exciting as possible. With built in Bluetooth, a coaching app, and interchangeable stickers, it can help your kids learn about oral health through play (the best way to learn)!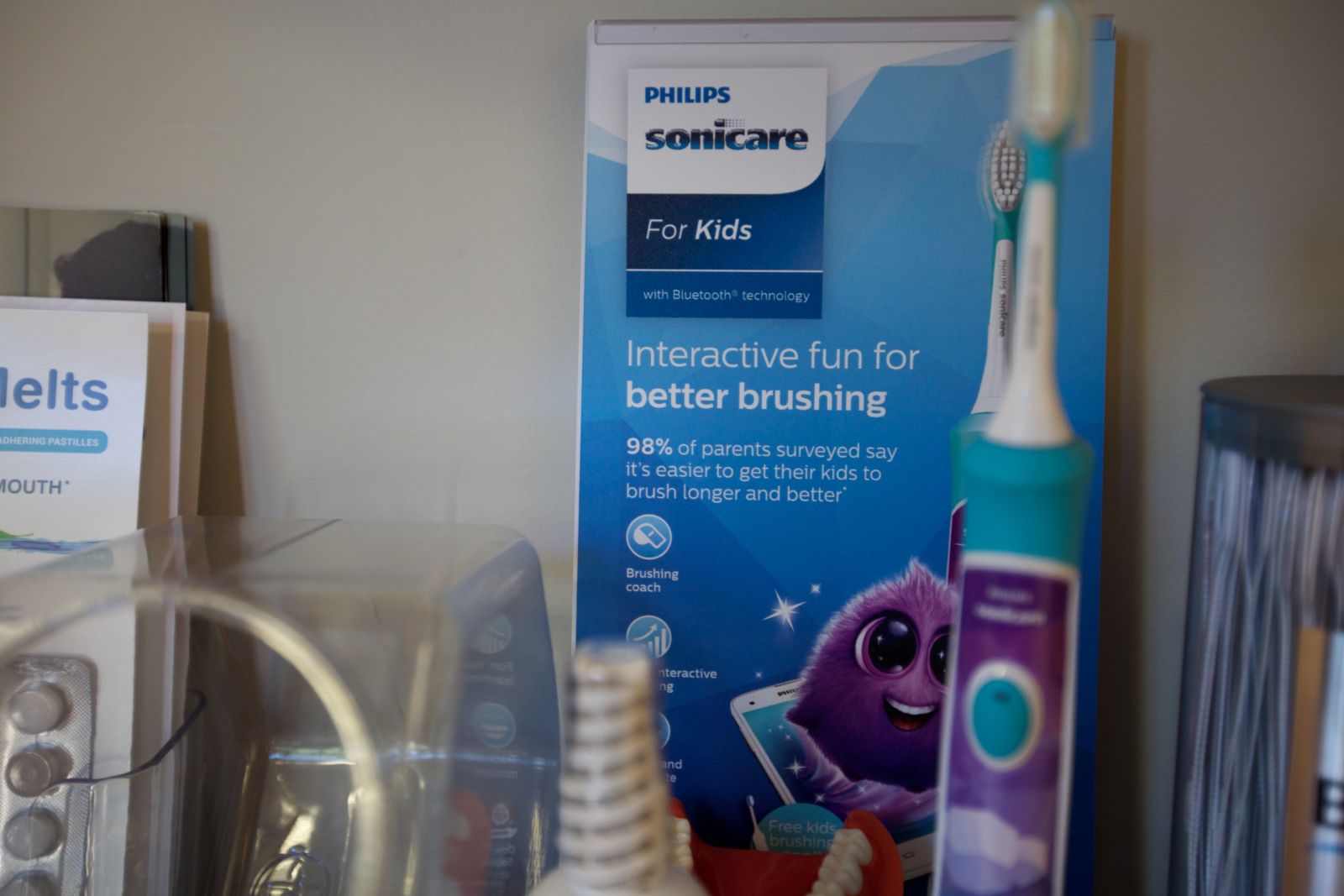 To learn more about oral health routines for you and your family, or to pick up a Sonicare brush for your children today, visit us at Kelowna Dental Solutions.