Perfect white smiles are no longer just for the rich and famous. The past few years have seen the rise of both in-office treatments performed by a dentist and over the counter solutions. So, what treatment is right for you?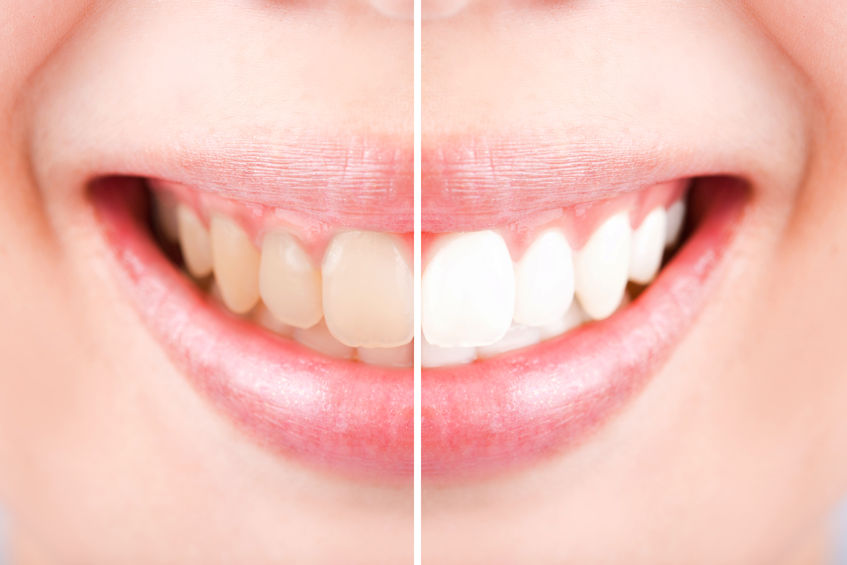 Why should I whiten my teeth?
The normal wear and tear of life can discolor your teeth, no matter how diligent you are with your oral hygiene routine. Beverages that help us get through the work day, like coffee and tea, may not cause damage to your teeth, but they can stain them over time. If the colour of your teeth bothers you, and you find you are insecure about your smile in social situations, then it may be time to consider whitening.
What types of treatment are there?
There are three main types of teeth whitening treatments: in office treatments (one or multiple sittings), at home with custom-made plastic trays provided by your dentist, and over the counter treatments (ei: whitening strips).
Whitening, when it is done right, does not damage your teeth, and there is little to no risk involved. However, if you do not look at the root cause of the discolouration, and instead go for an over the counter quick fix, it can actually take much longer to achieve the results you're looking for, and it can mask an underlying problem rather than solve it.

How does it work?
Discolouration occurs when the outer layer of the tooth (the enamel) is stained. At Kelowna Dental Solutions, we first polish the teeth to remove any plaque and debris before applying a gel agent. The gel lifts colour from the structure of the teeth, bleaching the outside of the tooth and brightening the smile.
Teeth whitening is not a necessary treatment, but it can have positive effects on your daily social interactions by boosting your confidence. So if you find that you are unhappy with the colour of your teeth, or another aspect of your smile, visit Kelowna Dental Solutions and talk to Dr. Mark about a treatment that will fit your individual needs.