So, you are entering the wonderful world of orthodontics for yourself or a loved one and like many other adults, we stress about the homecare aspect of orthodontics. As a hygienist mom who currently has two boys currently in orthodontic treatment and sees patients for maintenance cleaning appointments, I have learned some valuable tips to help!
I want to start off by saying that this blog post is not sponsored by any company or product. I will provide links to make things easy, but I do not get a commission from them. If there is a new tool or trend in dental products, I will try it. I have the privilege of working with a wide age range of patients undergoing orthodontics treatment and I have to admit I have a soft spot that drives me to help. Then when I arrive home, I see what's working and not working for my own teenagers.
I feel that we can recommend many professional products, but nothing works unless you use them. Please know that commitment to home care regardless of what product you use is always first. Will it take longer to clean your teeth? Yes. Will you have to clean your mouth more frequently because you get food caught? Also, yes. Will it be inconvenient to eat out? Most likely, and so advanced preparation is key.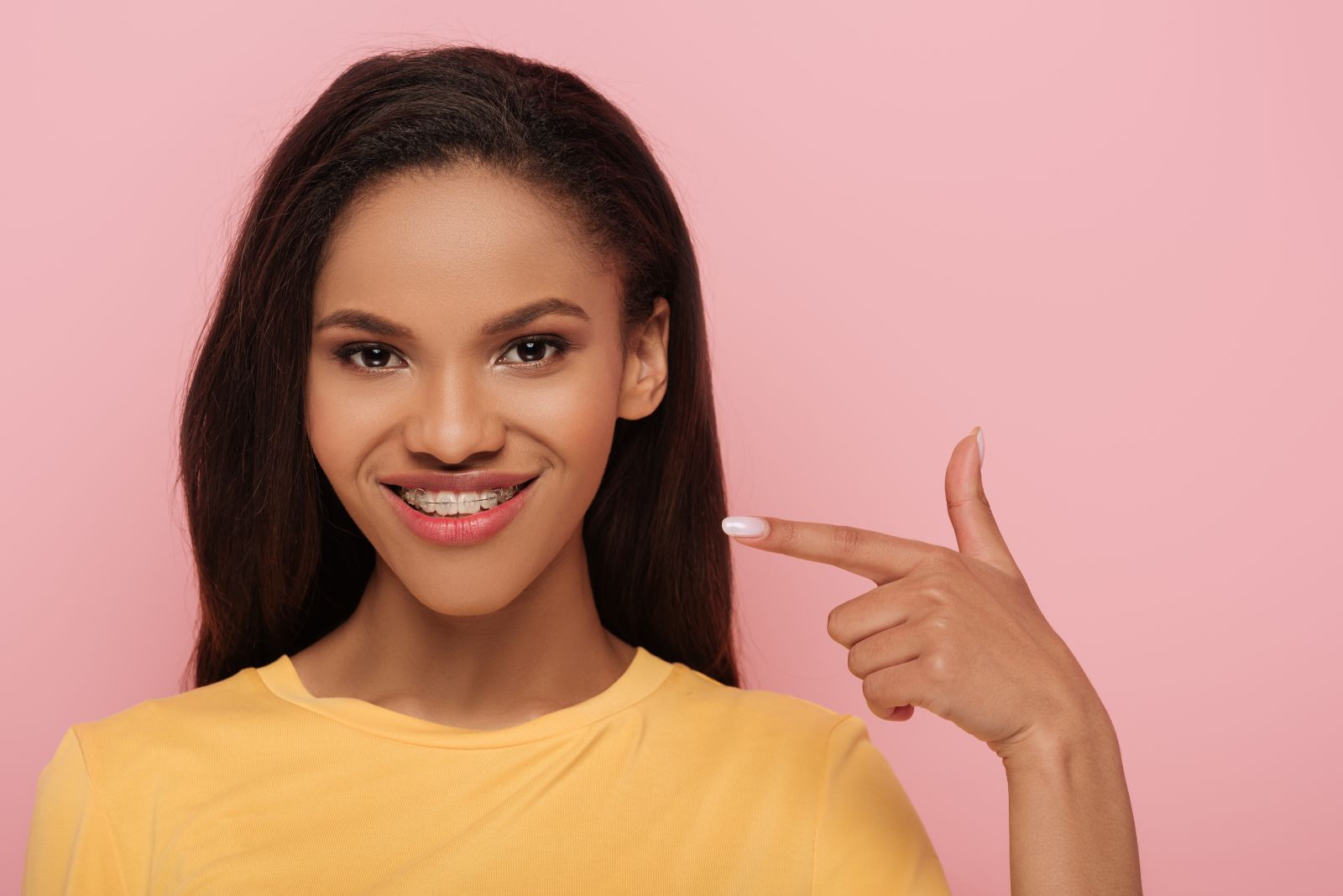 Here is what I recommend for a braces toolkit:
Sonicare Toothbrush: I like the Sonicare DiamondClean, Expert Clean or at a lower price point, Sonicare kids.
Waterpik: I like the Aquarius if you are ordering from Amazon or buying locally, and the Waterpik that Costco carries is excellent as well. I ordered an off brand one that didn't last, and there was no customer service so spend the extra ten dollars here. I don't recommend a cordless Waterpik because they seem to lose their pressure sooner. If you are okay with replacing it more often then the ease of this is a bonus, but buyer beware.
Curaprox 5460 Manual Toothbrush: This manual toothbrush has ultra-soft densely packed bristles giving you a gentle cleaning on the go. The bristles work awesome around the brackets while being gentle.
Colgate Max Fresh Wisp Disposable Mini Toothbrush: I don't love the extra plastic, but these pack well for school age students on the go or anyone who has to be extra discrete. I buy these at Superstore.
Curpaprox 1009 Single Tuft Brush: You can purchase this at London Drugs or order this but do not skip this brush. It has the ideal angle to get around the brackets and makes cleaning above and below the brackets or any other tricky spots manageable. My boys use these on the go and at home at night while they are watching tv to multitask!
Orthodontic Wax: This should be provided by your office, and this works to coat the brackets that are rubbing any sore spots providing relief. It contains vitamin E which soothes the inside of the mouth.
Gishy Goo: Weird name but it works so I guess that's a good marketing strategy! Dry your bracket, squeeze out just enough for the one bracket and roll and squeeze it around in your fingers until it starts to thicken. Then you have 60 seconds to form it where it needs to go and mold it before it dries into a rubber cement consistency. It's stays where it needs to but you can see it so just be warned about that.
Remin Toothpaste or any Hydroxyapatite Toothpaste: These are good minerals to brush with around the brackets to prevent demineralization white spot lesions. This is a fluoride free option.
A Small Pouch to keep the supplies together: There are so many options or use a plastic bag. If you do purchase something cosmetic style kids work well as they can be wiped off easily on the inside but make sure that it is long enough for a toothbrush.
Floss Threaders and Floss: Let's be real, this isn't a daily occurrence, but I do recommend the physical action of flossing as it manually disrupts the sticky plaque biofilm. I prefer the Gum brand as they are thin and less rigid. For floss, there are so many good options. My current favourite is Cocofloss. It's like soft little scrubbers working in between the teeth.
Small Hand Mirror: This is for when homecare has to be on the go such as at night watching tv or in the car. People tell me in a pinch a cell phone camera works as well for a self-check! You can recycle an old compact makeup mirror, or the dollar store has lots of options here.
Xylitol Pastilles: These are perfect for an after lunch little treat. My family prefers the fruit flavour. Xylitol smothers plaque so I have my kids take two in their lunch each day to reduce the cavity risk.
Cairo Toothpaste/Opti Rinse 0.05%: This is for someone with higher risk of decay. This combination works well together and must be used together for the optimal effectiveness. I like this for younger patients to stay ahead of the risk for decay. You are getting the benefits of Xylitol, Fluoride, and the latest Citrox. Citrox is antimicrobial, antiviral, antifungal. This mouthrise is alcohol free.
Platypus Flossers: These are expensive, but they have the correct angle to get around the brackets and allow for flossing.
Laneige Lip Mask: This is ultra-hydrating for your lips. There are lots of good products but this one is a personal favourite!
I hope this helps! Our office provides many of these items to help you along the way. Prevention is key. You have to take the time to care for your mouth and having the proper tools makes it so much easier. For sure don't skip Waterpik and Sonicare! Let technology work for you.
I am here to support you and answer any questions.
Be well,
Tiffany (RDH, mom of three)
Links: